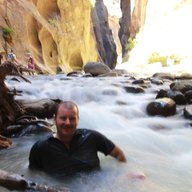 First Name

Art
Joined

Oct 27, 2020
Messages
Reaction score

541
Location
Vehicle(s)

'21 JL 2Dr Willys, '16 Ram 2500, '69 Dodge Polara
I know everyone is upset with the possibility of paying more for an order. I would be too. I have to look at things from all angles though....

If I was a dealer and in the order agreement for the Jeep clearly states if corporate raises the prices they need to pass that though to the customer. Remember the dealer pays Jeep for every Jeep they buy prior to selling it to you.

I'm not sure my dealer made anywhere close to two grand on my stripped Jeep sale. Should they have to take a loss on the sale? I certainly don't think so!

Remember if you want businesses to have good business practices and be reasonable, you too have to be a reasonable customer.

It sounds like a hard line in the sand was drawn by corporate and the dealer needs to pay more for all Jeeps ordered after X time on Y day. Thats out of the dealer's control.

I will say; if anyone complaining signed a complete purchase agreement for an assigned VIN and paid IN FULL at the time of ORDER, or got financing and a financing company paid the dealer IN FULL at the time or ORDER. Then the dealer would have to eat the price change....

Im not a car salesman.... but I have worked in service.... remember not to shoot the messenger!
Last edited: