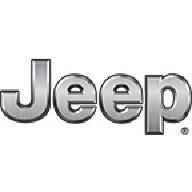 Joined

Feb 1, 2018
Messages
Reaction score

2,140
Location
Vehicle(s)

JL
Unfortunately, I have joined this club. 6 weeks in and the CEL came on today at just over 1400 miles. Tried to make service appointment but so far have not heard back from the dealer. Checked the gas cap but no change. I had already read about the loose fuses issues weeks ago and checked them then (indeed several were not seated properly). Tried and OBD2 scan and got code P04EE so far I cannot find any info on that particular code. Hopefully the dealer will call back tomorrow so I can get it looked at. Everything seems to be working just fine and there were no differences in how I charged it prior to the CEL coming in so I have no idea what's up with it. As others have said, even with everything apparently working okay, it's frustrating to have to deal with a CEL on an expensive brand new vehicle.
2021 Jeep Wrangler JL Safari 4xe. Bought last Saturday. After dealer cleaned for delivery, back up camera quit working. Yesterday, one week and 54 miles later, CEL comes on. Take to dealer, they have no idea. Code reads two things, a minor and a major leak. For $62k, I expected more. Hope Jeep figures this out quickly.
2700 miles, CEL this morning. Using level 1 charger from dealer, unplugged and started up Jeep. At startup, appeared to be much louder then usual so i though maybe the garage echo was amplifying it. Pulled out of garage, very loud for 30 second to a minute. Attempted to place into electric mode to "quiet" it down, got the message below. Tried it again a few minutes after while driving, still now allowing me to place in esave or electric. No messages appearing on dash, CEL is present. Contacted dealer, sounds like it will be going in tomorrow and i will be provided a loaner. I knew i should have went diesel...

Your browser is not able to display this video.
Hey, Skippy477 and zfg530. Our team would like to dig into your Check Engine Light concerns. Please send us a private message with more details.
Bbrad, I see your private message now and will follow up with you there!
Kate
Jeep Cares