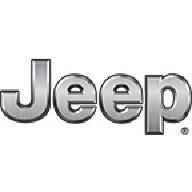 Joined

Feb 1, 2018
Messages
Reaction score

2,257
Location
Vehicle(s)

JL
Today was the appointment to fix the issue, after a full day in at the dealership they came back that the radio needed to be replaced and they have no idea when they could have a replacement unit, could be a week but also could be several weeks.
For a radio? that's being shared across multiple vehicles. shouldn't these be readily available.
So no it will take a minimum of three visit to get the off road pages that could have come over the air a long time ago.
@BSw
,
Thank you for following up with me. We can look into additional parts support. Please send me a private message for assistance.
I know how you feel! Hopefully they will get you fixed up soon. I can't believe how long it takes to get parts in for things.

My Jeep has been in the shop for over 3 weeks. Took it there because I had to jump start it and because the charging voltage is always high. After two weeks in the shop I asked them to go ahead and do the update for the Off Road pages, and even gave them the TSB number. They called Thursday and told me that some of the OBD2 prongs were bent, and they asked again about the Off Road pages. They told me that they would get it taken care of and would call me back Friday. (Only place that has ever touched my Jeep is their dealership.) Well no call yesterday, so looks like I'll be calling them again Monday. Sure am glad we have another vehicle to drive. I'm really ready to get into my Jeep again.
@MyWyomingJeep
,
If you would like additional support while your Jeep is in service, please send us a private message.
I'm really feeling left out, I'm in NC, have had my JLUR since last May, and I still don't have the ORP..... All my friends with JLs ( that would be 9 other JLs) have the ORP, but not me. Last time I took it in for the oil change, I mentioned it to the dealer. When they returned it, they said it will download automatically.
@broncoman2000
If you have not received the over-the-air update for Off-Road Pages by this time, then the dealer will need to apply a manual update. If you call the dealer and request for TSB 08-001-19 to be applied to your vehicle, they can perform the repair once you bring it in. As always, please feel free to message us with further questions.
Darlene
Jeep Social Care Specialist