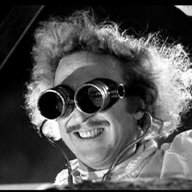 Joined

Oct 12, 2019
Messages
Reaction score

1,163
Location
Vehicle(s)

20 Wrangler 3.6 AT
Cats are nature's ultimate killing machine. Unbelievable how proficient and efficient they are at hunting. I know someone who owns a business that was infested with city rats. Every winter rats would move in. That literally stopped 2 days after taking in a cat. His security cameras recorded something that looked like a Tom and Jerry cartoon. The camera recorded a huge rat crawling into a garbage can. Seconds later the cat jumped in behind the rat. The garbage can was rocking and garbage was being tossed up out of the garbage can. LOL. Seconds later the car appeared with the rat in her mouth. The cat kept releasing the rat and the rat would try running. The cat pounced on it over and over until it died. The cat would hunt and kill all the time and bring the dead rat, mouse, bird, grasshopper, anything to the steps of my friend's office. Every week there would be a dead animal on the steps. After a while the cat got all of the rats and mice. She started on birds. My friend felt bad for the birds so he put a bell on the cat's collar. Did not make a difference. The cat learned how to move without making the bell sound. I watched that cat sit still and not move for 10-15 minutes at a time waiting for birds to land close enough to her so she could pounce. It was unbelievable to see that cat leap and catch a bird in mid air.
Interesting facts:
Female cats are typically better mousers than males.
Some cat breeds were bred to work as mousers.
The British government has an official office named "Chief Mouser to the Cabinet Office" to manage rodent problems at Westminster.