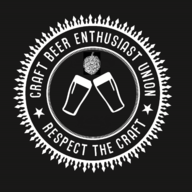 First Name

Jeff
Joined

Apr 21, 2019
Messages
Reaction score

189
Location
Website
Vehicle(s)

18 JLU, 18 JL, 21 JL
So I have switched between topless, soft-top, and hard-top numerous times. The hardtop DEFINITELY increases the drone above 2K rpm. Going topless or using the soft-top there's little no drone at all.

As a side note, I've had an exhaust leak coming from the clamp that connects the Y-pipe and the mid-pipe with resonator since I've owned the Jeep. The dealership/service dept i go to (used to go to) tried to void my warranty because i removed my muffler. Thank goodness i documented all the issues i had with that clamp prior to removing my muffler. I basically had to beg and argue to keep them from voiding the warranty on my exhaust. Like i said, it's good i kept documentation.
Tried to void your warranty?! Hahahahah. All these stories I read about dealerships giving Jeep owners a hard time about mods are sad. Those dealerships should be selling Kia's, not Jeeps and especially not Wranglers. I really feel lucky that there are so many dealers around me who embraced customization. Hell there's one dealer I know of that gets lift kits installed by Clayton Off-Road! Another here in CT always has at least one ready to buy on the lot with the Mopar lift and aftermarket wheels and tires. I think there should be a thread that warns everyone of who the dealers are that are not mod friendly dealers.