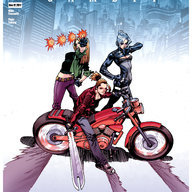 First Name

Mike
Joined

May 2, 2018
Messages
Reaction score

3,115
Location
Vehicle(s)

'07 A4 Quattro, '19 Ram Rebel
Let me give you my thoughts. I coming from a 2010 JKLU Sahara. When I picked up my 2020 JLUR the TP was set at ~45 psi. Going from CT to NJ was a real challenge. To her down to ~37 psi and much improved. In some ways better than my Sahara other way worse. Maybe I need to get more use to the fixed axel. I also own a 2017 Pcar. At speeds around 70 all is fine. When I kick it above 80 I really need to drive her. Both hands on the wheel and watching the lane markers. When my kids take the JKUR out I remind them they I. In a Jeep. Not there moms X3 or the old Sahara. Just my thoughts. Feel free to correct me if I'm wrong.
Oh no, don't think I can right now honestly
Haha! Ok I'll bite, AGAIN, but you must now move on to a new reference. Lmao!

"People = Shit"
Just a catchphrase of mine, ill think of a new one soon
OP, they do the recall yet?
Last edited: