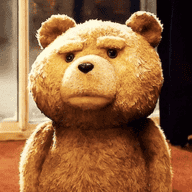 First Name

John
Joined

Oct 13, 2020
Messages
Reaction score

252
Location
Vehicle(s)

2021 JLU
Let's not doomsday it yet. Let's hold out hope.

Now as for the 4.0 from the old days:

It was an ok engine. Never had much power, but it ran. Might not run as well at 200k, but it runs.
The only time I'm not ok with the 4.0 is at highway speeds at elevation. It is not happy at 11,000 feet on I-70 trying to go above 55mph
I do believe it is possible to make an new style I-6 with forced air that would meet all the new regs and have as adequate power curve.

We just need to have speculating.
Just sold my 2003 TJ with 4.0 /5spd and you're right, going up I-70 through the Ike was not fun. It just didn't have enough power. Now mine had 173,000 miles on it, but it ran great otherwise. With another person, two dogs and some gear it really struggled getting up that hill, occasionally had to hit 2nd gear to get her up to speed again.
My 2.0T JLU feels like it has 3x the power