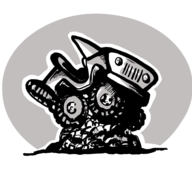 Well-Known Member
Rock Sponsor (Level 1)
Joined

Apr 18, 2017
Messages
Reaction score

7,062
Location
Website
Vehicle(s)

2018 Jeep Wrangler Sport S, 2017 Chevy Tahoe
It's all in the money factor. Although Wrangler has really high residuals especially with a Sport and Sport S, the money factor is ridiculous compared to the examples you've mentioned.

For instance a C-class MB money factor right now is about 0.00047 which multiplied by 2400 to convert to an interest rate is 1.13% where as with the Wrangler, Chrysler and Ally are raping people with a money factor of about 0.0021 which again times 2400 is 5.04% rate.

So that's why your 50K MB or Lexus or BMW is going to be about 51-52K total between your payments and the residual. In the mean time Wranglers will cost you, as you mentioned, 53K for a 45K Jeep.

The only thing that helps with lower payments is the residual value where on a BMW/MB/Lexus you're about 55-57% and the Wrangler is in the 60's on a 36/36 lease. So theoretically if Ally and Chrysler weren't charging too much interest you could drive a 50K Rubicon for $350-$400 a month with 0 down, especially if you scored one of those 5-6% below invoice deals.
truth