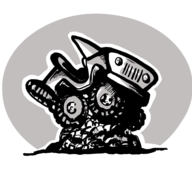 Well-Known Member
Rock Sponsor (Level 1)
Joined

Apr 18, 2017
Messages
Reaction score

7,056
Location
Website
Vehicle(s)

2018 Jeep Wrangler Sport S, 2017 Chevy Tahoe, 2005 Jeep Liberty
I'm getting the feeling with the sticker shock some buyers may consider leasing for the first time.

This is NOT a "Is leasing good or bad?" thread. Please don't post opinions on that here.

This is a thread to explain some of the mechanics and quirks of leasing.

I can answer some questions like:

- Why is the lease payment less on a 4-door sport and than a 2-door sport?
- Why does it sometimes make sense to add options to your Wrangler to get the payment lower?
- How do I compare a lease deal to a loan deal?
- Is it possible to get a lower payment from a loan than a lease?
- Should I put money down on my lease?
- What is a good money factor for my Wrangler?
- The residual values are too low! Can I negotiate them?
- The residual values are too high! Should that scare me?
- My friend doesn't lease but he gets a new Wrangler every 18 months and his payments go down every time! How is that possible?!

Disclaimer: I am not a car financing professional. I am just old and have a lot of experience in car leasing and purchasing as a consumer. I have never leased a Wrangler though I did put a lease deal together a couple of years ago that I walked away from. Others may have more experience and they can weigh in. That would be great! I am hoping to learn something too before I make my final decision.
Last edited: