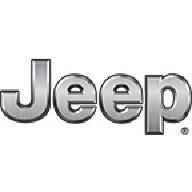 Joined

Feb 1, 2018
Messages
Reaction score

2,048
Location
Vehicle(s)

JL
Now that winter is upon us, I am starting to use the heater. My AC works great, but I have a strange situation with the heater. I don't use Auto, and usually have it on defrost. I have it set to Sync. I'll set it to, let's say, 68 and it seems to blow cold outside air that today was 48 degrees. Then, all of a sudden, it will blow extremely hot until I have to turn it off. It's almost like the heater doors are either fully open or closed. Putting it to Auto also does the same thing.

Never had a car where I couldn't adjust the heat and keep it at a constant mid-range temperature.

Any thoughts?

Thanks
I have the same issue. I have tried to set the temperature manually and have used auto. There seems to be no middle ground. I have had it at the dealership to address this issue and they told me it was fixed. This obviously is not the case. about 72 to 74 degrees seems to be the point where it wants to blow hot or cold.
I have noticed the same thing, set it to 68 the other morning, it was fine then all of a sudden it seemed like it was real hot, So I kicked it down to 67, 1 degree, it was fine, then 5 minutes later it felt like it was blowing the A/C, even though AC was off.

I tried auto, manual, and it all does the same. All the more reason I wish cars would show the "cabin" temp on the screen as well as the outside temperature. I'd like some sort of reference point.
Mine is doing the same thing...
The same here. Hard to adjust it where I want it.
Hi everyone,
We understand why this may be concerning. We do suggest you have your dealers look into this concern. You may also send us a private message if you would like any additional assistance while your Jeep is at the dealer. We are more than happy to help!
Lydia
Jeep Social Care Specialist