Interactive Jeep JL Delivery Checklist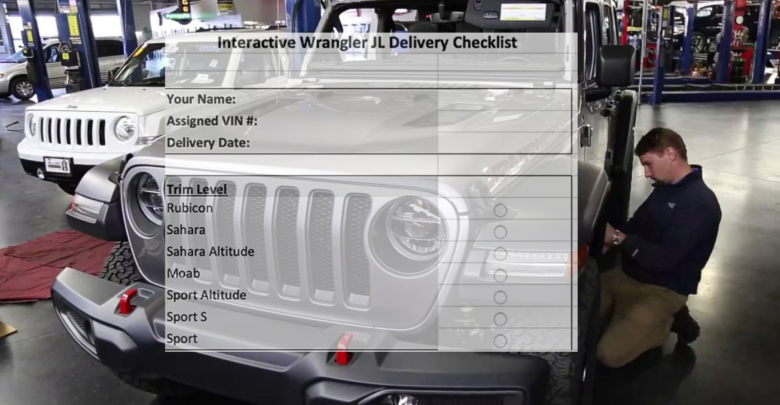 In the excitement of picking up your new Jeep, it's easy to forget checking for certain items/options. This interactive JL Delivery Checklist by site member unconfirmed (PJ) is here to help!
Based on the JL Unlimited options, the checklist allows you to pick the trim level, and once you do, it will only show the options available to you from that trim. Then, you select what items you've included in your jeep. Once you click the "Generate Checklist" button, it will create a custom checklist for you based on the selected options, and only show those items that are relevant to your Jeep.