2018 Jeep Wrangler 2-Door Gets Predictive Sketch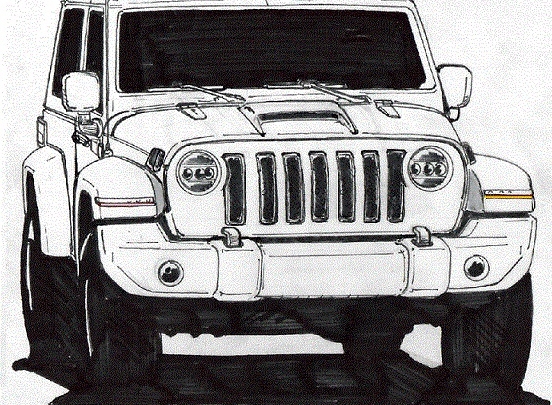 A talented sketch artist and Wrangler enthusiast going by the handle Ruptured Duck, has sketched this attractive JL Wrangler 2-door based on prototype spy photos.
We see many elements either previously rumored or confirmed by recent spy pics, including front grille kink, flare mounted marker/DRL/turn signal, LED headlights, and larger front bumper which meets the front fender flares.  There's also a hood bulge which has been seen on some prototypes, which could feature a heat extractor vent.