Maximus-3 JL Roof Rack System With Rhino Rack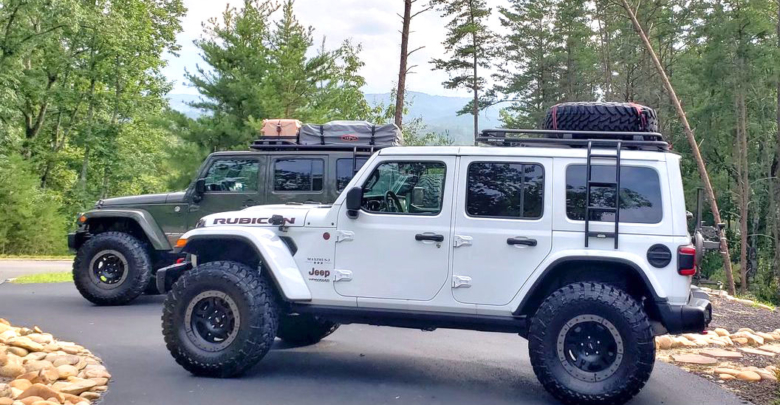 Check out the Maximus-3 JL Roof Rack System. This kit includes: Maximus-3 roof rack mounting brackets and features the Rhino Rack Pioneer Platform (the pictured ladder is sold separately). Maximus-3 states that this strategic combination results in one of the strongest roof racks on the market, with a static load rating tested over 900 pounds. This was the roof rack system installed on the recent Jeep JL Wrangler that rolled over on the highway and which undoubtedly help maintain the integrity of the hardtop and cabin.
The Maximus-3 roof rack system (see full details/discussions) mounts through the hardtop to the factory sports-bar (AKA roll cage). This rack's incredible strength comes from features: 1) the Maximus-3 heavy-duty steel mounting brackets and legs and 2) being directly mounted to the sport-bar.
Additional Features:
• Low profile, minimal height increase equals less wind-noise.
• Lightweight aluminum Rhino Rack Pioneer Platform
• Retains easy removal of freedom tops
• Hardtop is removable by unbolting the brackets from the sports-bar
• Can be installed on a topless JLU
• Available in two sizes: Long and Short
There are also a host of optional accessories for the Rhino Rack Pioneer Platform. See the list inside.