Latest 2020 Jeep Wrangler JL Order Guide (February 2020). Punk'n Is No More :(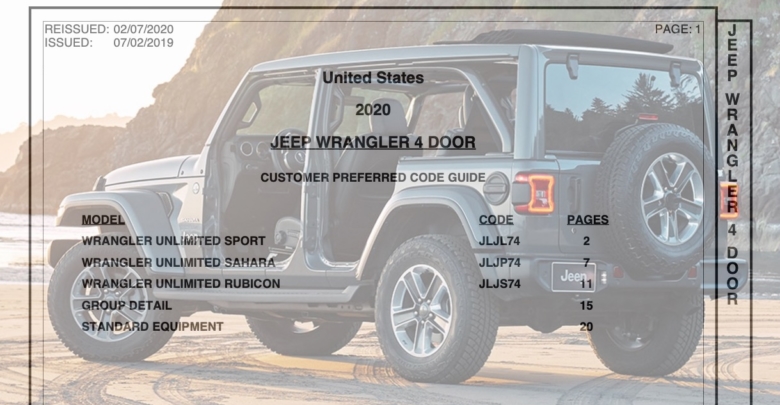 We've just posted the latest 2020 Jeep Wrangler ORDER GUIDE for both 2-door and 4-door Unlimited models!
The February 2020 order guides for the 2- and 4-door JL/JLU have the most up-to-date features, options, packaging and pricing for the 2020 model year. You can check them out below.
Viewable and downloadable PDFs here: