Latest 2019 Jeep Wrangler JL Order Guide (May 2019)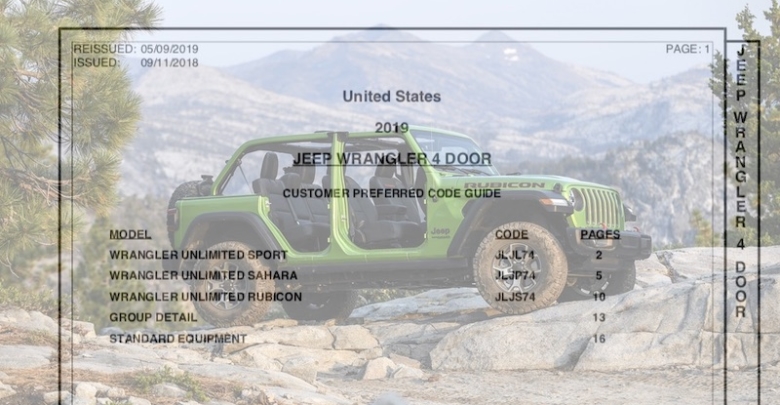 We've just posted the latest 2019 Jeep Wrangler U.S. order guides for your reference.
The May 9, 2019 order guides for the 2- and 4-door JL/JLU has the most up-to-date features, options, packaging and pricing for the 2019 model year. You can check them out below.