Koverz Introduces Seat Covers and Neoprene Roll Bar Covers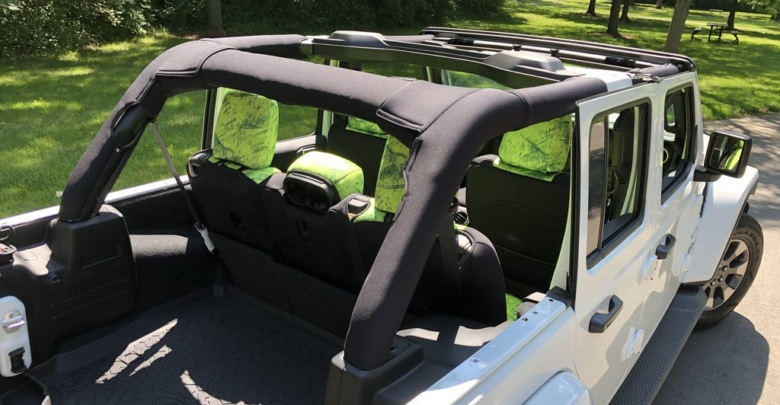 We'd like to introduce our newest site sponsor — Koverz, who have just launched their seat cover sets and neoprene roll bar covers for the JL Wrangler.
The Koverz Neoprene Seat Cover Set fit the Jeep Wrangler JL Unlimited. Available for models with or without the rear armrest, these seat covers are designed for use with side airbags and all sets include the side flap feature allowing side airbags to deploy. These seat covers are also designed to accommodate rear child seat anchors located at the seat base and back side of the rear seats.
The 7-piece Koverz Neoprene Roll Bar Cover Set for the JLU is constructed from soft black neoprene which covers the rear roll bar sides and center pieces along with the front driver & passenger roll bar side pieces.
Find out more about these products and interact with Koverz in the Koverz forum section.