Live Pics: Jeep JL Wrangler Rubicon "1941" by Mopar at Geneva Autoshow
Features Over 200 Jeep Authentic Accessories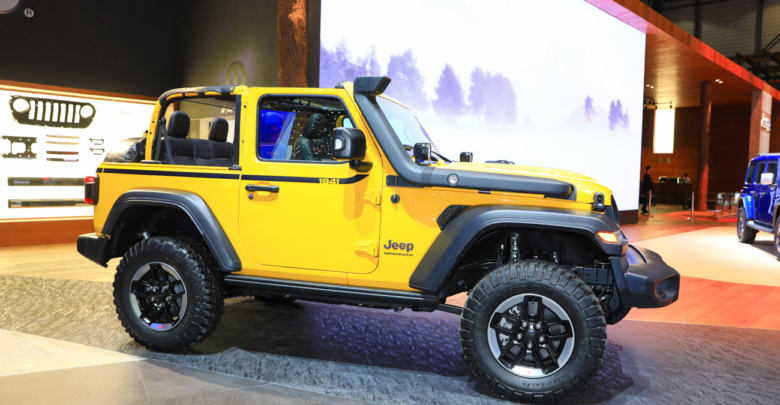 Update: We've just seen the JL Wrangler Rubicon "1941" by Mopar at the Geneva Autoshow. Have a look at our live show photos.
The Jeep Wrangler Rubicon 1941 designed by Mopar just made its European debut at the Geneva International Motor Show today and it showcases a 100-percent street legal bespoke design that tax off-roading and extreme adventure to the max.
The JL Wrangler Rubicon 1941 is fitted with Jeep Performance Parts like the 2-inch suspension lift kit, the snorkel, rock rails, black door sill and black fuel filler door. It also has a 1941 livery to commemorate the year the original Willys Jeep first appeared and the heritage design also inspired other details on the wheel, gear knob and tailgate table, among other features.
The Wrangler 1941 is officially approved by both Mopar and Jeep while maintaining the 100 percent street legal appearance. Beginning this summer, the 1941 configuration will also be available on all 2.2-liter diesel versions and on both the Sport and Sahara trims.
Check out the Jeep Wrangler Rubicon 1941 official press release and photo gallery inside.