Jeep JL Collision Results in Carnage – For The Other Vehicle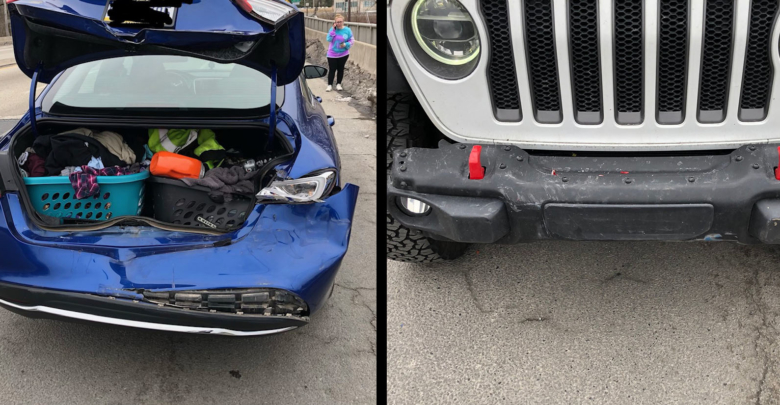 Here's proof that the JL's steel bumpers are not only helpful for protection on the trail but also on the road. This rear end collision (where the JL rear ended another vehicle) shows just how little damage was experienced by the Jeep from the protection offered by the steel bumper. The resulting serious damage to the vehicle struck by the Jeep shows how high impact this collision was.
Once again the Jeep JL has shown itself to offer a high level of safety and protection in real world situations.