Giveaway of the Month! Metalcloak JL Wrangler Spare Tire Lift Bracket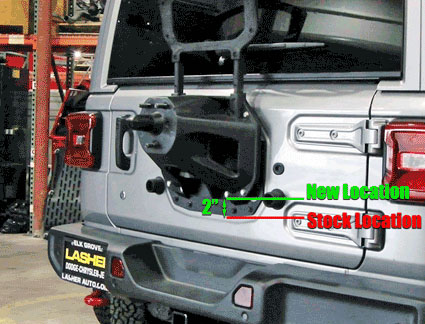 It's time for the April 2019 giveaway of the month! Metalcloak is generously giving way a set of their JL Wrangler Spare Tire Lift Bracket.
The MetalCloak Spare Tire Lift Bracket provides the additional room to fit a larger tire at the spare tire location on a JL Wrangler with the stock bumper. Install up to a 40 inch tire on the back of a Jeep JL Wrangler without changing the bumper!
Using the factory mount holes the lift bracket moves the spare tire mount 1 inch out and 2 inches up. The Spare Tire Lift mount is made of 7GA steel, powdercoated for a clean finish and comes with all hardware needed for an easy bolt-on upgrade.
You can enter the contest to win a Metalcloak spare tire lift bracket here.