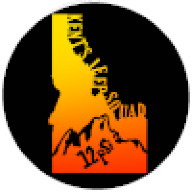 Well-Known Member
Rock Sponsor (Level 1)
Title says it all. It's available on the RUBICON, WILLY'S, and WILLY'S SPORT trims, including all engine types (V6 Auto/Manual and 2 Liter Turbo). This package has not yet returned to the 392.

Jeep has also brought back the Dual Door Groups, Door Sill Guards, Tubliner, Hardtop Headliner, Perforated/Stitched Upgraded Leather, Cold Air Intake, Upper/Lower Body Graphics, Rock Sliders, Sky One Touch, Hinge Gate Reinforcement (included in the XR package, but available as a standalone option).

Colors available as of now are Black, White, Earl, High Velocity (Yellow), Punk'n, Sarge Green, Silver Zynith, and Sting Gray.

They even have a new option, "Black Vinyl Floor Covering". The description reads, "Cargo Compartment Dress-Up (CKM)".