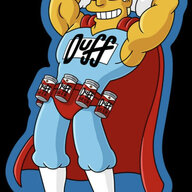 Joined

Jul 20, 2021
Messages
Reaction score

77
Location
Vehicle(s)

JLU Wrangler Sport Alt (on order)
Chicagoland winter means liberal use of salt if for no other reason than to line the pockets of the salt companies that made campaign donations.

Based on what I have read here, I narrowed my choices down to DIY with fluid film or DIY with some sort of rust oleum spray paint product.

I will admit that I am not a car guy and therefore have no idea what components are OK to spray and which are not. Meaning that I cannot match the name to the part when visually looking at it.

With this lack of knowledge, would I be better off with fluid film rather than with spray paint? I am guessing fluid film because it will eventually degrade?

So that if I spray something that I should not, it won't be as f'ed up as it would with spray paint.

If anyone has a line on some sort of diagram of the underbelly and can mark it up with what I can spray and what I should not, that would be a godsend.