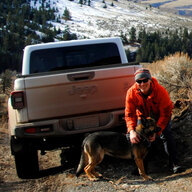 First Name

Aldo
Joined

Nov 16, 2019
Messages
Reaction score

13,393
Location
Vehicle(s)

2018 Jeep Wrangler Unlimited Sahara, 2018 Fiat 124 Spider Abarth
Occupation

Market Research
Vehicle Showcase
I'm willing to bet that there are 10x, maybe even 100x, the amount of people that lurk in the shadows, than the total member count on this forum. Reading and trying to get a bead of which engine to choose, but never joining. They read a bunch of posts that come across as informative, but are really written by people that really don't know what they're talking about but are either just regurgitating the same closed minded thoughts that they heard while bouncing on dad's knee or those of the guy who was that kid. The unfortunate domino effect. Add to that, the biased need to defend one's purchase as the only right one. I've read a number of posts written by a v6 owner that left me convinced that they probably would've been happier with the I4 turbo, but were initially swayed by the bouncing knee remarks.

But that's the reality of all forums. Never take anything at face value. I find these forums to be one of the best sources of research, but it first requires a considerable amount of time to be invested. And most of that time is finding out who's who around here. Who's worth listening to versus who didn't dig deep enough and is just regurgitating and/or is just defending the companies free decal that came in the box and is now on their jeeps window.
Putting on my market researcher hat for a moment:
The poll response categories are pretty clear cut. They're mutually exclusive and easy to understand —with the exception of Other...but it has a low response, so it doesn't really matter.
100 responses should start to paint a clear picture, given than JL has been selling 200,000+ units/year.
It is true that some forum members prefer to lurk. However, 100 forum members have voted so far, but there are only 16 posts. This suggests that lurkers are voting even if they are not posting. Further, I cannot think of any reason why owners of 2.0T engines would be more likely to "lurk" than owners of V6 motors. If we assume that V6 and 2.0T are just as likely to be "lurkers", then we have to assume that those poll results reflect the market.
Someone mentioned "enthusiasts": we know that forum members are more likely to be enthusiasts; I don't know for a fact, but if we were to
assume
that Jeep enthusiasts are more likely to opt for the V6 then, sure, I can see that biasing results in favor of V6.
Last edited: