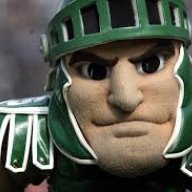 Joined

Apr 14, 2021
Messages
Reaction score

741
Location
Vehicle(s)

(Sold) 04 TJ, 20 JT, 21 JLR
The best thing I've done is removing my carpet and Line-X-ing the entire interior.
I am avid outdoorsperson, backpacking, hiking, fly fishing, etc. and have a black lab.
Of the years owning the Jeep, I have had the back seats up hardly at all. Coupled with the MOPAR rear mats, it is an absolute dream to clean. I have no fear on tossing gear in back, be it snow covered, wet, muddy, etc.. Wet dog? No problem.
As strange as it sounds, I feel like I save time at trailheads or parks without the tedious pre-cleaning of gear/dog/etc.. I am not saying I wallow in mud and get in, but it is definitely nice not having to clean carpet every weekend.

11/10 times I will Line-X interior of every Jeep that comes into my life.
Line-X'd my 04 TJ and loved it. It completely opened up the realms of freedom. Not worrying about rain with the top down - sure! Dust/mud during the summer...no problem! Hose it out - yup! Not worrying about rotting out the floorboards during the salt season (winter) - you betcha!
BUT...with this JL, I'm more worried about all the electronics in the dash, etc than applying line-x and not worrying about the rain. It just seems too nice.