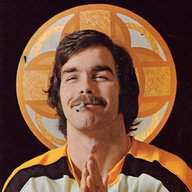 Joined

Mar 30, 2017
Messages
Reaction score

4,108
Location
Vehicle(s)

2015 JKU AspenX 5spd , 2015 JK Sport 6spd
What happened to green?

Gecko please FCA....

Are more colors coming mid 2018MY?
Yeah, it is surprising they have what amounts to 2 yellows, and no green or blue in the list.
It seems like a short list, and likely there are late arriving colours, this may be all that's currently loaded.
As I mention above both Baja and Dozer arrived late, as did other colors like Extreme Purple, Hyper Green, Chief, etc.
I suspect we'll see at least 2 more colours revealed by launch time, and possibly a few more for the summer cross-over where they will share 2018/2019 MY.
Usually one of the special Editions (usually the Winter launch) gets a new colour. Seeing as March of 2018 is the 15th Anniversary of the Rubicon it likely will get it's own Special Edition treatment and colour too. I think a light blue for the Winter edition and 'woodsy' Green for the Rubicon would be logical, but it could be anything. I never would've guessed Purple for the 2016 Winter edition, nor Anvil for the 10A Rubicon, so who knows.
I have no solid evidence, but I think it's pretty much guaranteed we'll see 2-3 more colours than the current order bank list in the 9 month life of the 2018 JL(U).
My biggest concern, is that with them launching the JL with 2 yellows, it might be a while before we see them again, and I want to wait a year or so before moving to the JL (wanna see special edition options, and such, as well as see if updated HD transmission of the diesel can be added to the Pentastar, etc), so I'm worried that the yellows will dissapear quickly with no good 'bright' replacement, and force my hand early.