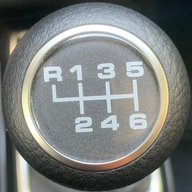 Joined

Jun 3, 2020
Messages
Reaction score

131
Location
Vehicle(s)

2021 Willys 4dr, 2004 Pontiac GTO, 1986 Honda Nighthawk S
I feel that catch cans / oil separators do provide benefit, but not so much to prevent a properly maintained engine from running 150-200K miles. I've seen plenty of engines with those high miles that never had a catch can installed. Essentially, the auto manufacture wants an engine to 1) pass CAFE regulations and 2) pass the powertrain warranty period. Anything above that is just extra money that can be cut & pocketed, so why bother adding something like a catch can? Well, that and they know most people will be clueless about emptying it.

With that said, Audi did feel the need with their direct injected supercharged 3.0L V6 to invest in an oil separator. Because of the carbon buildup they had with previous DI engines, they designed an elaborate PCV system that filters out oil particles and drains back into the crankcase - exactly what a catch can does, but it is self emptying. If it goes bad, it's a $120 for a new PCV valve because of all that other added oil separator stuff built in. And while these engines still suffer from carbon buildup, it is not nearly as bad as previous generations. So it does work.

Other real word scenario: my GTO was suffering from some pinging at medium load at lower RPM (2000-2500). It would also periodically idle rough. I checked thoroughly for vacuum leaks and cleaned all intake sensors. I did find oil buildup in the IAC passages (its an LS1, so cable driven). When I cleaned the oil out and sprayed down the IAC, it idled much better. I do occasionally clean the throttle body as well since oil gets built up on there. I got to thinking, what if all this oil is getting ingested, burning in the cylinder, and coking up on the piston? That would create hot spots leading to pre-detonation. When pulling the spark plugs and injectors, I could see down in each cylinder and the pistons were completely black and baked with carbon. Valves looked clean though, so I did do a full Seafoam treatment and also added a catch can. This was around 170K miles. It was not an immediate resolution, but surprisingly I am not noticing the pinging any longer. At 215K miles, it is running strong. I empty the catch can each oil change and have about 3-4 oz to dump.

So while not every application "needs" one, there are certain applications that can benefit from one. I will likely add one when I pick up my JL, but I won't loose any sleep if I decide to hold off either.