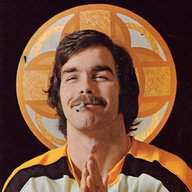 Joined

Mar 30, 2017
Messages
Reaction score

4,103
Location
Vehicle(s)

2015 JKU AspenX 5spd , 2015 JK Sport 6spd
So sounds like it's the axle ratio that's makes the biggest difference in tow capacity and the reason the JK tow capacity is so low because of its high 3.21 axle ratio?
Not exactly, but partially. As you noted, the JK/JKU actually has higher available ratios than on the RAM with 3.73 & 4.10 options from the factory in addition to the base (efficient) 3.21 , and if you get the tow package on any JK it comes with
at least
the 3.73 ratio, but the max towing capacity doesn't change in the Wrangler when going from 3.73 to 4.10, meaning the limiting factor is outside that component.
As I meantion in the AEV comment it's a bunch of other things holding it back (suspension components, frame tollerances, etc) also including the brakes, which the Euros can upgrade to the Big Brake Kit. However if you max out all the stock Mopar bits available in the 'build & price' section or in a FCA build sheet ordering directly from the factory, you're likely still topping out at the 4,xxx lbs mark, not getting anywhere near the Gand Cherokee max towing numbers, let alone a Ram.
Which components exactly are holding it back is not widely known, but that the military J8 version has both higher payload (2,500lbs) and towing (7,700lbs) numbers gives us an indication of possible clues. The J8 has a Euro 2.8L CRD diesel, leafs springs instead of coil-over suspension, and a D60 axle instead of the D44, so those likely play a role. Though the diesel alone doesn't offer that type of a boost to Eruo Wranglers, so it's the other components that open up the increased capacities. The suspension impact can also been seen in the Power Wagon, which has noticeably lower capcities than the Ram 2500.
Last edited: