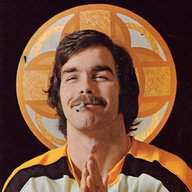 Joined

Mar 30, 2017
Messages
Reaction score

4,109
Location
Vehicle(s)

2015 JKU AspenX 5spd , 2015 JK Sport 6spd
Why is there a German flag?
Robotics company Kuka was German owned at the time of the picture (taken in 2013), it is now Chinese. As the people at the plant were unaware of the sale last year I wonder if they even bothered to change the flag.. also in light of the election not sure the Chinese flag would do well vs the German flag, which would go unnotice by most Americans... or confused for the Belgian flag.
My wife got some business stuff to do in Chicago at the end of the year. I will use this opportunity to visit the US again. And I'm seriously considering a visit in Toledo.
Is there an official way to visit the plant and get a tour? I found nothing on the fca website and the german Jeep service is clueless as ever.
Unfortunately there are no official public tours,mine were organized through contacts at FCA & Mobis (the Korean integrators). However, I would say you should just try reaching out to them, and see if you can even just get a quick peek. There is a dedicated person for corporate tours, so they do have a person in charge of the function, they are just very selective as to whom they allow beyond the gates... well maybe not that selective considering my being granted admission.
Folks at the plant/FCA have been talking about a Jeep experience program for Wrangler fans for years [we first discussed it in 2012 and then again the next year], but I don't know if they are expending any serious efforts on making that a reality. That track outside the main sign had me thinking they were at least starting to embrace the concept. They have a big test track west of the plant by the river and were talking about sectioning off the closer parcel beside Stickney Ave for a small meeting area and off-road course for fans and events.
I still think it would be a great idea, and make Toledo a toruist destination for some Jeepers.
Anywhooo... Good Luck, and enjoy Chicago, it's a great city, eh!