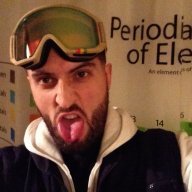 Joined

Sep 7, 2016
Messages
Reaction score

79
Location
Vehicle(s)

BMW 750li sport
First the 2.2L MultiJet II is a Fiat Powertrain engine, not Alfa... which makes it sound like something it isn't really. Fiat diesels are every bit as much the respected commodity as VM.
The MJ-II platform is the same one the 3.0L Ecodiesel is derived from also, with VM adopting 'licensing it' to build that variant, so not really unknown in the N.Am market either.

However, that there are already vehicles with the 2.2L out there like the Cherokee shows some of the characteristics of the platform, even if like the Duramax in a heavier less geared truck, they aren't direct analogues.

The important thing to remember is that first, and foremost, it actually has more power 197 (but less torque 324) than the 2.8L in the Duramax (181/369) and the same HP but both less and more torque than the Wrangler CRD (340 auto , 310 MT) , so highway driving being a function of HP and acceleration being a factor of torque, then the highway component wouldn't favour the Duramax. even before accounting for weight and # of gears / spread.
Now the 2.2L Cherokee (which isn't as fuel efficient as the LR Discovery 2.2L or BMW X3 2.0d) gets a combined UK rating of 49.6 MPG (US 41.3 MPG), soooo... 30MPG (72% efficiency) doesn't really seem all that far-fetched, especially if we're talking about that same overly optimistic 60 mph sticker number as mentioned earlier.

However despite that being a good fit for the JL, the issue for the whole platform remains the JT, where a diesel engine is really table stakes to just enter the market, and without it the platform becomes less attractive, and likely much less successful.
i think the initial Diesel offering for the JL/JLU will be the 2.2 Fiat, and the larger diesel option for the JT, will come later, say 2019, and will then be available for the JT/JL/JLU.
Since you seem to be rather knowledgeable about the topic, could you do the entire board a favor, and let us know what do you imagine the pros & cons are between the 2.0L Hurricane & the 2.2L Fiat Diesel ?