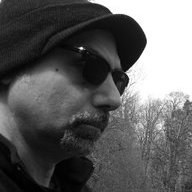 First Name

Patrick
Joined

Jun 3, 2018
Messages
Reaction score

3
Location
Vehicle(s)

2018 Jeep Wrangler JK Rubicon 2-door
First, I never owned or considered any kind of Jeep.

I live within the city of Albany NY, the Catskills are to the south and the Adirondacks are to the north. There is a Jeep Wrangler club in the area. I began camping last year towing a 900 lbs. micro camper. And I have been kayaking for some time. Moreover, my one and only vehicle is a Kia Soul 1.6 liter 6-speed manual with an aftermarket hitch 4-pin and roof racks. It is easy to imagine I over stress the car sometimes…

So what I am looking for:
-Short wheelbase for parallel parking in a city – tight spaces
-Trailer hitch with 7-pin connector to tow up to 2,500 for future towing requirements - need trailer brake in NY when curb weight is over 1,000 lbs.
-Roof rack to carry kayak(s) and or Bicycle(s)
-Air conditioning
-Ability to go off-road – not mountain climbing - participate in club events and charities

Nothing more... It's all about getting closer to nature…

I built a Jeep JL Sport 2-door on Jeep's website with tow package, limited slip, and air conditioning. The total is $31,625 plus fees and sales tax.

Heartburn (for me that is):
-31,625 for a barebones vehicle – big premium for off-road
-Only 2,000 lbs. max towing (3,500 for 4-door model which includes different gear ratio) why isn't the different gear ratio included in the 2-door model for towing up the to 3,500
-Elaborate roof rack with soft top

So, why am I considering a Jeep Wrangler…? I need help rationalizing the purchase... Or do I caution to the wind and consider it a "Jeep thing"...

P.S. Great forum - thanks all for your contributions...