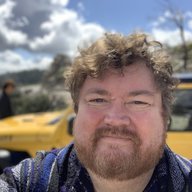 First Name

Karl
Joined

Apr 10, 2020
Messages
Reaction score

228
Location
Vehicle(s)

2020 JLU Willys in Hellayella
Vehicle Showcase
Hi All,

I'm tackling my first major mod to my 2020 Willys, and I keep getting hit with the "one more part" phenomenon.

My goal is to remove the plastic OEM bumper and plastic "splash guard" and replace them with an OEM Rubicon Steel bumper, add a Smittybuilt Winch, and install the OEM front steel skid plate, hopefully all in one go.

Go easy on me - this is the first real modding I've done in 20 years, and my goal is more about self-recovery than anything else. Still boggles the brain that the factory bumper can't handle a winch, but that's okay.

So far, here's what I've assembled:

Steel Bumper (OEM) 82215121AD
Skid Plate, Steel OEM 68293984AB
OEM Winch Plate 82215182AC
Nut/rivets OEM for the Winch Plate Brackets 6511076AA (Several vids show that the nuts are missing on Sports and need installation.)
Winch Adapter Mounting Plate OEM 82215528AB
2018-2020 Jeep Wrangler JL,Gladiator STEEL Bumper Skid Plate Mounting BOLTS, OEM (Yes, the skid plate doesn't come with the bolts to attach it!)
Smittybuilt XRC winch


My concern at this point is that I'm unclear if there are additional brackets or spacers that don't come with the winch plate or the winch that I'm going to need. Haven't had the greatest luck in sourcing parts locally - all the dealerships are still running minimum staffing, and it's particularly bad in the parts departments. So I keep ordering online. Hoping that all the bits are here for a next-weekend install. I just don't want to get the old bumper off, and suddenly see that I'm missing a critical bracket or nut/rivet. Looking for someone who may have gone this route and can see what the heck I could be missing beforehand.