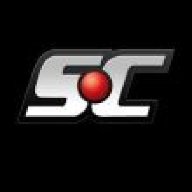 Well-Known Member
Summit Sponsor (Level 3)
We're building our 2020 Jeep Rubicon and we're going to share the whole process with you! Checkout the link below to see more info on the intro to this build. And of course we'll use this as an excuse to give away some free SC swag and product along with the way! We're teaming up with some of the best in the industry and can't wait to see where this road takes us...
https://superchips.com/building-our-2-0l-2020-jeep-wrangler-jl/
Build list includes a ReadyLift 2-arm Terrain Flex 3.5" Lift, 37x13.50 Fury R/T tires, Expedition One front and rear bumpers, Expedition One rocker gaurds, Artec Industries inner fenders, light mounts, and fender trim delete kit, Flowmaster axle back Force II exhaust, ComeUp USA winch, and Bestop Trektop. And of course we'll have a whole host of Superchips products on-board, including performance tuning for that 2.0L turbocharged engine. Stay tune!