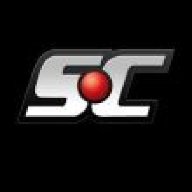 Well-Known Member
Summit Sponsor (Level 3)
Introducing the industry's first Throttle Pedal Sensitivity controller with a Wireless Switch! No bulky modules to mount in the cab and no switch wiring to hassle with. Superchips Amp'd 2.0 Throttle Booster is easy to install, delivers immediate improvement with pedal response, and gives you total control of your driving experience. With the all-new Amp'd 2.0 app, our incredibly simple solution and completely customizable pedal maps generate that "seat of the pants power" you can't find anywhere else.
Decreasing pedal lag expedites your vehicle performance curve to occur sooner and supplies quicker turbocharger spool up. Our five pre-set levels are adjustable on the fly and boost pedal signals instantly. If you're interested in obtaining even more power levels and options, check out the Amp'd 2.0 app take throttle sensitivity to the next level by creating and saving your on pedal map curves!
Available for JK, JL, and JT applications. 3.8L, 3.6L, 2.0L Turbo, and even 3.0L Diesel!