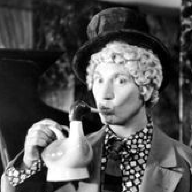 Joined

Jun 4, 2020
Messages
Reaction score

911
Location
Vehicle(s)

'20 JL Sport S PDN, '18 R1200GS Rallye
Occupation

chief bottle washer
So I've read plenty of threads about what will fit on a stock Sport S, the pluses and minuses of various lifts, etc. In my case, for a variety of reasons I'd like to keep most things as stock as possible. My use case:
- daily driver, about 15K/year, fair amount of freeway runs
- offroad about 1-2x a month, local trails, no rock crawling or too crazy technical
I'm finding that the stock JL is fairly capable for both scenarios, and due to the amount of pavement use I'd like to keep wheels fairly light and about the same size for both mileage and aesthetic. I feel like a bit wider contact patch and a bit more aggressive tread might give me a small boost off-road without penalizing road manners very much.
fwiw I think the 285/70-17 looks a bit crowded on the Sport without a lift. If I went to those I'd really want to do a small lift but that starts down a slippery slope. And part of me likes the idea of working a stock Jeep in the dirt.
From searches looks like a couple have done the switch I'm thinking of but didn't see any follow-on reports. Going to Rubi takeoffs seems much more common. Any first-hand experience appreciated as I know my mind thinks the more aggressive tread will make a difference but confirmation bias is a strong thing. Cheaper to flog the OEM rubber but...well...new tires!