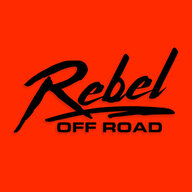 Well-Known Member
Peak Sponsor (Level 2)
First Name

Evan
Joined

Jul 28, 2016
Messages
Reaction score

703
Location
Website
Vehicle(s)

2018 Jeep Wrangler JLU / Jeep Wrangler Rubicon 392
Occupation

Jeep Builder
ROCK HARD 4X4 BOLT-IN ULTIMATE SPORT CAGE BRACE KIT FOR JEEP WRANGLER JL
View Here:
https://jeep.rebeloffroad.com/product-p/rh-90700.htm
The RH4x4 Jeep bolt-in Sport Cage is the cornerstone of Rock Hard 4x4 products. Developed first for the Jeep Wrangler TJ and proven after years and years of trail use and abuse - the RH4x4 bolt-in Sports Cage has become one of the most popular safety upgrades in the Jeep aftermarket industry.
The Design
The RH4x4 JL Cage Brace System strengthens the JL cage is all the critical areas.
Windshield Frame
Allows for windshield lowering and adds critical horizontal side-to-side brace in a hard impact.
Overhead T-Section Brace
Adds critical horizontal side-to-side brace plus mid section forward brace, plus includeSaccessory mounting plate.
The Why - Factory Design Complications
The Wrangler JL almost didn't come to market with solid axles. Weight was a major factor in determining if the Wrangler would sacrifice off road capability for fuel mileage standards. In the end, and what we have today, is a Wrangler attempting to both satisfy regulations and maintain its heritage. To save weight, and save solid axles, the JL engineers installed a very light weight, very thin wall (14 gauge), very body-integrated cage system.
To strengthen this lighter cage, the engineers produced an extremely hardened, odd shaped tubular design. In developing our Cage Brace System, we broke virtually every drill bit in our building. The tubing is unlike any material Jeep has ever used, certainly in the occupant safety realm. The shape requires a new way to install a Cage Brace System, and a back to the drawing board approach for us. After a fully year of research and development, we're proud to release our innovative design.