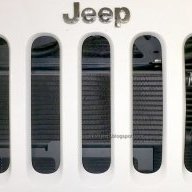 Joined

Sep 1, 2016
Messages
Reaction score

174
Location
Website
Vehicle(s)

MY2014 JKU Overland (RHD) A/T, Mercedes E-class MY2017
If I'm in USA I'd have bought a JL as soon as the orders opened because Jeeps are a local product and owners and dealers are aplenty. For anyone outside of US territory, for every person buying a Jeep, there are 10 others who are lining up to say I told you so and authorities wouldn't take much of your side either in an issue. You would be on your own with a defective vehicle.
Jeep's reliability record has left a
sour taste
with Australians (RHD) and in some other RHD asian markets, people don't buy Jeeps unless they're financially ready to write the whole vehicle off at a moment's notice.
Mechanical differences of LHD vs. RHD steering aside, Jeep itself recognised in foreign on-location testing of the JL Wrangler that new environmental factors come in to play that would need changes to certain components (e.g. see Australian outback tests but there are many locations within Australia itself they haven't tested in).
Seeing how well Jeep has managed to meet and exceed their unreliability record with the JL (see officially
accepted recalls and issues
), are potential RHD JL buyers having second thoughts about being the second bunch of guinea-pigs when the JL RHDs are released for the first time? Especially if you already have a good JK?
Last edited: