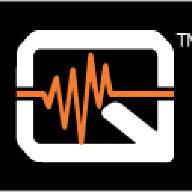 Well-Known Member
Summit Sponsor (Level 3)
First Name

Mr. Black
Joined

Jul 14, 2018
Messages
Reaction score

158
Location
Website
Vehicle(s)

JK, JL
Occupation

Sweat Shop Manger, Slum Lord and Break Dancer
What's Up Guys!?
Instead of prepping for thanksgiving and bundling up for the cold, the Quake LED team has arrived in Saudi Arabia, ready to participate in the inaugural Riyadh Car Show as part of Riyadh Season 2019!
We are extremely excited to share this very special experience with you all, and plan to give you a firsthand look at everything involved with an international event of this magnitude.
It started almost a year ago when Bonnier events first presented the opportunity to us, and although there have been a bunch of moving pieces and plenty of headaches along the way we have finally made it (we hope our vehicles have too). The trip out here for lack of better word was exhausting. The team had to endure over 24hrs of travel time from Denver, Colorado halfway around the world to Saudi Arabia. The flights were actually quite pleasant, with the longest stretch clocking in at just over 12 hours. They served us great meals and there was plenty of on-board entertainment to occupy our time as we anxiously awaited our arrival to the capital city of Saudi Arabia, Riyadh.
We prepared as best as we possibly could for the trip, but we still had no clue what to expect upon arrival. We have lucked out with the weather, and it is not 9 million degrees like we thought it might be, but I can tell you what—it is just as much a desert as we thought. As far as the eye can see there is nothing but blowing sand, long flat roads, and an occasional tree.
After checking into our hotel and getting settled in, we headed over to the venue to see what we had gotten ourselves into. The Janadriyah Festival Grounds, where the event is being held, started as an empty parking lot and is now a massive construction site sprinkled with hundreds of millions of dollars worth of exotic vehicles. Numerous large pavilions, tents, and buildings have been erected on site and it is mind blowing that it will be finished in two days when the event finally kicks off.
Although we were intimidated by the cultural differences at first, the people and general culture out here is very laid back and everyone is extremely polite. It is easy to get along with anyone you run into, and communication has not been an issue. Ubers are cheap and abundant, which we are thankful for because driving out here is not like it is back home in the states. Lanes and speed limits are merely a suggestion, which we learned when a four-lane highway turned into six lanes, and cars were weaving in and out of each other while dodging oncoming traffic.
The event itself is best described as the SEMA of Saudi Arabia, and it is easy to see that the people over here are just as passionate about automobiles as we are in the states. Just walking around during set up we have seen everything from exotic super cars to classic hotrods, and everything in between. We mean it when we say anything automotive will make an appearance at this event.
Expected attendance is supposed to be over 250,000 people and we are very excited to be a part of the first-year event. Stay tuned for an inside look with plenty more photos, videos, and interesting content from the Quake LED team experience out here in Riyadh, Saudi Arabia.
View attachment 252669