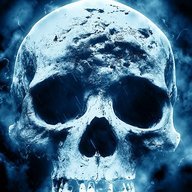 First Name

John
Joined

Jan 12, 2018
Messages
Reaction score

675
Location
Vehicle(s)

JL Rubicon , Audi S5
Vehicle Showcase
I have decided to make a thread to capture and document the build and adventure throughout the time to come in this life of Jeep.
We as a family have been into Jeeps since the 90's. Both my sisters, my brother, and brother in-law all have wranglers.
In Feb 2018 I placed an order for our first JL rubicon in Granite crystal metallic with a manual of course. All my vehicles have been manuals and wanted to be able to teach my daughter how to drive a manual for several reasons. One, I really believe it makes you a better driver as you are more focused on driving.
Well After a year and a half of enjoying the Jeep we put over 38,000 miles on it and we decided to trade it in on a 2020 Rubicon. My wife and daughter both decided they just don't like driving a manual as much as I enjoy them so we ordered an 8spd Auto in Stingray. After about 22days later it was ready to pick up.
I pulled the stock wheels and tires and sold them locally. Without a lift on a stock Rubicon, I then mounted the 37" ridge grapplers and JK version AEV wheels I kept from my last JL.
At this ride height and the 37's it did not rub at all on the road, but at this point I didn't have the 37" tire mounted for the spare yet. If the spare had been mounted it would have rubbed the back of the rear fender liner going over transition sections at highway speeds if I had passengers.
After a couple of weeks of the 37's mounted, I couldn't take riding around without the spare tire on. I hate the look of it. When I first got the JL in 2018, there wasn't much out on the market for tire carriers. I refused to pay for the Mopar carrier, because it's what I believe to be overpriced for what it is. I waited it out for along time until Motobilt released theirs. I had this on my previous Jeep and loved it so I decided to keep it for this JL build. The Motobilt Carrier is built like a tank. It is solid without any squeaks or rattles. Since it was off, I wanted to paint it again to give it another fresh coat of paint but the temperature was just to cold for the paint to properly cure so I decided to just install it and I'll pull it back off later down the line when it really needs it. what I really like about the Motobilt carrier is that it keeps the spare as close to the body as possible. This to me looks better than one that pushes the tire and wheel away from the Jeep, so I really like this adjustment. Plus this carrier is also adjustable up and down. I have it mounted on the lowest setting to keep the weight low and I also get a better view looking back.
I wanted to keep my rear view camera looking stock and keep it in the same location so I cut the stock carrier up.
once this piece was cut off with a Dremel, I smoothed out the back side to take all the sharp edges off. I painted the aluminum part black and then once dried I placed it over the stock camera mount to test fit the locking cover on the Motobilt carrier.
Once the locking stock camera cover was on and I didn't need to make any modifications to it I pulled it back off so I could mark and drill a hole for a set screw in the piece I cut off the stock carrier. This piece slides over the stock camera mount and allows you to be able to use the locking cover so I needed it to stay in place. I drilled a small hole on the top corner of it and placed a hex head set screw to secure it. once the locking cover is in place everything looks stock.
Once the tire carrier was installed I wired up an LED ring light that fits inside my wheel.
my next small project was to paint the keyholes and stock antenna black using Rust oleum high heat BBQ paint.
I masked the paint around the keyholes, and removed the antenna. I then scuffed and wiped with alcohol and painted them. I got my heat gun out and applied some heat to it as it was pretty cold out in the garage. Very happy with the results. I know most people use plastidip but that stuff is just not for me. I like to work with paint as I like the overall finish more. Plus it's permanent.
At the time of my purchase of the first JL in Feb 2018 there wasn't much out for lifts. The only thing that was really available at that time were spacer lifts and 2" Mopar lift. I ended up with the Mopar lift. Once I decide to move to a 20MY Rubicon I decided I was going to go a different route because now there are endless choices. I went back and forth on going with Rock krawler, MetalCloak and Teraflex. I decided to go with Teraflex.
Well during this time Black Friday had come and gone along with many dollars. I pieced together everything in the Teraflex Alpine RT2 kit except the Speedbumps and the trackbar as I already have the steersmart yeti trackbar. I also purchased a .5" F/R teraflex load level kit to add to the lift plus the steersmarts Draglink with the griffin XD attenuator.
I had been building up a stack of parts from my purchases and some that were pulled off and saved from my last build. I opened the Falcon SP2 3.3's box and was amazed on how well they package these suckers. These shocks are a thing of beauty. Fingers crossed on that they perform as well as they look. These shocks on this particular forum seem to have a bad stigma about being so stiff and unlivable. I take most things with a grain of salt, so more on this later.
I decided to go ahead and open up most of the suspension I was about to install and lay it out on my living room floor while my wife was still asleep of course
Thought it was a cool picture so I decided to go get the steersmarts stuff and bring it in as well to take one more photo
Time for the install. I always start at the rear but that's just my personal preference. Went about as easy as it could. The cool thing about the Alpine IR arms is that they can be torqued to spec while up in the air, it's great because I have more room. Normally you would put the Jeep on its own weight and then torque to spec to not cause the bushing to bind. love these IR arms from Teraflex.
The rear is just about done at this point
ran out of daylight and was tired so the front will be done the next day
Beer time!
Brewed in Chattanooga TN from Hutton&Smith.
This black IPA is delicious
well the following day was just to cold out so I decided to keep the garage doors closed and turn on the heat. Now that I can't open the garage door to let the sunlight in, now I have really bad lighting because my work light broke so I'm left with just the two bulbs in the ceiling that hardly light up anything.
So the front went on pretty easy as expected, the Upper and lower IR arms are installed and at this point I thought I'd be finishing up until I got to this point on the Front passenger corner. I purchased front daystar spring pad isolators because teraflex has you reuse the stock ones and I did not want to use the mopar ones. So during install on my last corner I realized they sent me a pad meant for a different wound coil. Pretty frustrating but shit happens. I contacted them with a phone call and several emails with pictures and they sent me out a new set and said the one I originally ordered was packaged wrong.
front right spring would not seat with the wrong spring isolator.
while waiting on the new isolators to show up from Daystar, I had some extra time to cut the holes needed for the Falcon 3.3's. Teraflex provides a template for the cut but I decided to measure it out on my own and try and get a tighter fit than what I have seen most of these installed come away with.
Driver side is pretty much done just a little more trimming with a razor and it will be good to go.
The following day after I came home from work the spring pads arrived so I finished up the lift. I also decided to go ahead and install the Roam steps I had on my Previous JL so my wife and daughter can get in easier. Plus I think they look great.
couple of shots outside the shop at my work the day after. It was a gorgeous day for photography.
beer break:
Oatshake from Declaw brewing Co, brewed in Baltimore, MD
Very tasty hazy IPA.
To be continued
————————————————-
Last edited: