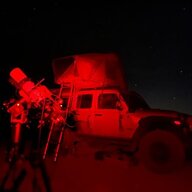 First Name

Darryl
Joined

Nov 13, 2021
Messages
Reaction score

257
Location
Vehicle(s)

Ordered a 2022 Diesel JULR in Silver Zynith
Occupation

Metal Dawg, Inc
Here is my summary of my Jeep factory order experience:

No one in the Austin area wanted to work with me on a factory order. They all played lip service, but no one was really interested in committing to an order below factory invoice.

After doing some research on this forum I found a few dealerships that others recommended, and I downloaded the latest factory code guide. Once I had my code guide I made a spreadsheet to play around with all the available options and watch the invoice price and MSRP change as I made adjustments. Once I got my build the way I wanted and I knew what the invoice price would be I saved it as a PDF ready to be emailed out.

I then reached out to Dillion CDJR (Caldwell, ID), Peterson CDJR (Nampa, ID), and Gupton CDJR (Springfield, TN).

Dillion CDJR required a $3000 non-refundable deposit.
[EDIT]Peterson CDJR required a $3000 non-refundable deposit.
(Peterson CDJR never told me what the deposit was. I got mixed up reviewing all the emails in preparation to write this review. Thanks to member AREURIDING for catching this. The folks at Peterson CDJR really do seem like great people to work with.)
Gupton CDJR required a $1000 non-refundable deposit.

Dillion CDJR required a dealership installed "safety kit" that would cost me an extra $650. You have no option, but to accept it, if you want to order from them. That is some shady shit right there my friends. I don't like to be mandated so that was a deal breaker for me.

Peterson CDJR was pleasant and was willing to place my order. While I had a salesman within a reasonable time period I was advised after Thanksgiving that I would have to wait a few more days for him to be back at work. This was on top of reaching out a few days before Thanksgiving to place my order. No one let me know in advance that my salesman was going to take a few days off. Essentially a week wasted. I am glad he got a few days off, but I should have been assigned to someone that could have been there from start to end with no interruptions outside of Thanksgiving. I would have probably given them the chance anyway, but Gupton CDJR was at the ready from the start.

Daniel Gupton at Gupton CDJR was easy to work with. It was all through email which was fine with me as it allowed me to multi-task while at work. There was no sales pressure with Daniel, and he gave me a great offer right out of the gate. There was a bit of back and forth as could be expected, but all-in-all it was the best car buying experience I have had in over ten years.

I wanted 7% under invoice, but I did not get that because Jeep did away with incentives for the 2022 Rubicons. This includes Military Appreciation for active and retired folks, and the Tread Lightly program. Having said that if Jeep reinstates incentives by the time I take possession then I will be awarded those price breaks and I could get my 7% under invoice after all. Even without those incentives I am happy with the agreed upon price.

Remember your offers may vary based on what the dealership can do financially at the time of your order.

Essentially the offer I was given was approximately 5.1% under invoice for a cash purchase, or if I brought my own finance, OR, approximately 6.1% under invoice if I used dealer arranged financing which is what I chose.

To get the 6% under you must agree to make at least seven payments before you can refinance or pay it off. Since my credit is excellent I am not worried about the interest rate with the dealer arranged financing, and my business will just pay it off on the eighth month. The additional upshot is that this allows me to keep my money liquid in the meantime. There is no pre-payment penalty after the seventh payment.

Gupton CDJR also charges a $499 document fee and $7.50 for a 30 day temporary tag to get you back to your home state. I believe, but I am uncertain, that they will also charge for sales tax for your home state. In my case I think it is 6.5% on a new vehicle purchase. If they do not collect it you will have to pay your State in order to get your plates.

I am pretty stoked about getting my first Jeep, and I highly recommend Daniel Gupton at Gupton CDJR!
Last edited: