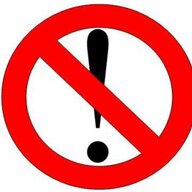 Joined

Sep 17, 2020
Threads
Messages
Reaction score

1,292
Location
Vehicle(s)

XJ, JLUWD
Jeff,
you're not the only one that's been places with multiple J**ps with multiple different tires. using my case as an example, aside from the set that one J**p came on when new, only one set of mine in nearly 30 years has not been mud tires, and they were traded out before they were worn out.
you've said you love "the sound of a good lug tire"; i believe you. that's fine for
you
, and you're welcome to it.
clearly, not everyone likes the same thing. not everyone wants to put up with any more noise than they have to, and that's OK too. our J**ps don't have to be as quiet as my German cars, but it's not a problem (for some of us) if they're close, either.
you're not likely going to convince everyone that that noise is *necessary*, though; experience has proven otherwise.
is that enough for this tangent?
my initial point relative to this thread was that the stock Mopar headliners don't do the best job of dampening sound (something some people clearly appreciate), and that there are better options. that still stands.
There is no "want to believe" about it. I've been around long enough and worn out enough tires in everything from mud and snow to rock in freezing temps to know what works.
Sound deadening is fine if that's what you are about but realistically if you want a super quiet ride the Jeep is not the vehicle to get anyway. A RAM pickup like a Power Wagon can do almost everything a Jeep can and ride nice and quiet.