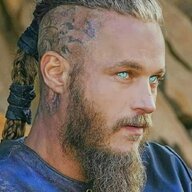 First Name

Jason
Joined

Aug 7, 2021
Messages
Reaction score

428
Location
Vehicle(s)

Wrangler
Typically I don't ask for advice like this. But this is a hard one considering the current environment we're in with Covid-19 and everything else that's going on. It's really making me consider the you only live once theme and life is short. Especially being I have heart problems and I'm high risk.
Originally I planned on ordering a 2 door 2022 Willys or Rubicon. But lately I've been seriously considering possibly getting a 392. Especially since my daughter and I are getting ready to start a youtube channel. We both think it would help the channel.
The problem is I'm not rich. I did take $12k 2 years ago and invested in the stock market. It was a long grinde and traded the hard way. In and out of trades and when I broke $25k I started day trading. Also selling puts. Right now I have $70k exactly. Truth be told the stock market is burning me out big time. Especially lately. I'm lucky I made what I did.
I have excellent credit and could put like $20k down and finance the rest and continue to sell puts in the Market to pay the payments. But that's never a guarantee and like I said the stock market is burning me out. Or I can pay for 90% of it and finance a small amount. Might even be able to pay 100% buy the time it comes in.
As far as the YouTube channel goes I'm not under the delusion that it will take off become popular and make us a lot of money. I pray to God it does but It's more something my daughter really wants to get into with me and have fun. At the same time we both plan on working hard for the channel and making it entertaining. We both really like the 392 and do think it can help. I look at it like sort of a business investment. I really think we are going to have good content that you guys will like. I think our content and hard work will speak for itself but I have seen people make it on YouTube and the vehicle was definitely a catalyst even if it was just for people to find the channel. It definitely was.
Also as a side note I'm a huge muscle car fan and I really miss my 392 Challenger Scat pack. Muscle cars we're never a practical vehicle living in the north in the winter and I feel like the 392 Jeep can be the best of both worlds. Off Roading and Muscle car.
I don't know. This is definitely not an easy decision. And in normal circumstances the responsible me wouldn't do it. Its definitely a big investment. But it's definitely crazy times we're living in and life is short. That's literally the reality more then ever! And if anything even if the channel doesn't make it we'll have a hell of a good time in the 392 Jeep together while we can!
What to do?