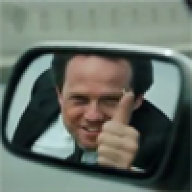 First Name

Mike
Joined

Aug 11, 2018
Messages
Reaction score

22
Location
Vehicle(s)

2018 JLUR
So, it took me some time to post this because I wanted to verify all the info with my insurance but my baby was officially declared totaled a couple weeks back, thanks to some clown who was reaching for his cell phone.... I can attest that the JL can take a wallop and even saved my life.
In the end of July, I was on my way to work on a quiet Saturday morning. Cruising doing about 50 mph. Next thing I know, some guy is in my lane in a old silver Chevy Cobalt, I had no time or space to respond. Blasts me head on and send me into a spin and I smash into the other side of the road. No time to brake, both collide doing at least 50 mph. I'm able to walk out and don't need an ambulance ride. I'm covered in blood from my nose and have terrible chest pain and some airbag burns. Thank god my son wasn't in the car because I may have beat the dude. Other driver hops out the car (that is at least 150 feet away after this accident) runs over and asks if I'm ok.... said he was sorry and it was his fault because he was reaching for his phone. I was super pissed to say the least. I end up getting a fractured sternum and after a week of back and forth with insurance, they total it out. At first they wanted to fix it, and I wasn't having it as the whole frame was twisted and significant damage. There were brand news parts I didn't even put on this thing! Keep an eye on the marketplace by the way.
So, I work in the business and ended up getting into a Gladiator Rubicon Launch Edition.Thing is pretty sweet but I my JL will be missed! Check out these photos, the silver car is the one that hit me... ugh.