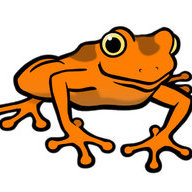 First Name

Ron
Joined

May 3, 2018
Messages
Reaction score

143
Location
Vehicle(s)

2018 Wrangler JLU Sahara in Punk'n Metallic
Occupation

Retired and spending the kid's inheritance
I took delivery of my new Punk'n Metallic Jeep Wrangler Unlimited Sahara yesterday, factor ordered on April 29, 2018.

The following is a summary of the order, build and delivery process. I hope this might help other Canadian JL owners manage their expectations.

Order, Build and Transport Process:
I started by circulating an RFQ (request for quotation) among the regional Jeep dealers near Vancouver, British Columbia and selected the one with the deal that best matched my needs and goals. I ended up at invoice plus about $300 and the lowest doc fees charged in this area. It was a hassle-free experience as I did not have to talk to any car salespeople until I had made my selection and was ready to place a deposit on the order. The order was placed on April 29, 2018, a Sunday, and I had my VIN about 4 days later.

The JLUS was built and received KZ status (released for shipping) on May 29th. Rail transport got it to the local rail yard on June 14 where it sat until it was finally delivered to my dealer on July 18. As I was out of town I was unable to take delivery until Aug 2.

Dealer Delivery:
My JLUS was ordered through Maple Ridge Chrysler Dodge Jeep Ram, who "claims" to be the highest volume dealer in Canada. I emailed weeks earlier and confirmed one week ahead that I would be there to take delivery at 10:30 AM, Aug 2.

Upon arrival at the dealership, the Jeep was not ready for delivery. After about 30 minutes it was brought out front partially washed. It was my impression that it was badly soiled and the salesman dared not bring it out in that condition but was unable to get it properly washed. In any case, it was not ready for delivery at the scheduled time.

The salesperson appeared somewhat surprised that I stated a need to do an inspection prior to handing over the cheque and completing the paperwork. That inspection turned up the following, things I was looking for with the knowledge gained from this forum and a model/option specific checklist:

- Fuse Panel: Nine fuses and/or relays were found to not be completely seated. The salesperson commented that fuses were like an extension cord, as long as it was partially in it would work fine. Needless to say, our opinions did not jive.

- Window Sticker: There was no window sticker and the salesperson stated they just threw them out. I did note that none of their cars on the lot had them displayed. I was a little ticked but fortunately, I had previously gotten a copy of my window sticker online.

- Fuel Level: The fuel level was in the red zone just above empty. This, of course, limited the length of our test drive without an additional hassle and delay getting them to put some more fuel in. It was filled up, without objection, prior to us taking delivery.

- Tire Pressure: No more than two of the five tires was set to the same pressure and all were above the door sticker's recommended 36 psi. As all the tires had to be softened, it was a fast and easy fix after we got the Jeep home but it should have been done during the PDI.

- Aux Switch Package: A package of connectors and shrink tubing is included with the optional auxiliary switches in the cold weather group. The baggy was no were to be found and the salesperson came up with a number of BS stories to justify that no such package exists. He even went into a discussion with the parts manager and came back with a story that that part was discontinued as everything required was now pre-installed. Only after I told him that I had had enough made-up stories did he finally introduce me to the parts manager. He did not believe me either, stating that none of there Wrangler came with this. I finally took him onto the JL Wrangler Forum and found some posts on the subject. We were able to find an image with a readable part number. He did not have that part in stock but it is supposed to be available for me to pick up this afternoon. I know the baggy is of no material consequence but I just hate being lied too.

The delivery process was an ordeal with lots of wasted time just standing or sitting around for no apparent reason. We did not drive off the dealer's lot until more than 2 1/2 hours later. The dealer had a great opportunity to encourage me to come back for service work but failed miserably at that.

Now, to get out and put some break-in miles on my Orange Toad before I start dressing her up to tow behind our motorhome and explore backcountry trails.