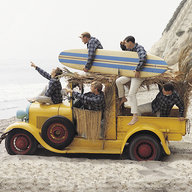 First Name

Allen
Joined

Sep 14, 2020
Messages
Reaction score

1,012
Location
Vehicle(s)

2021 Rubicon Unlimited, & Escalade
Occupation

Retired Mechanical Engineer
In late 2020, we noticed that the auto start stop function stopped working in my wife's 2020 JLUR. Her Jeep was just one year old. No warning notifications, we just noticed it never worked. Scrolling down the EVIC, it just said battery charging. Took it to the dealer, and they said the driver seat sensor was bad and they ordered a replacemen. That took about a month total. It worked fine for few days, then the same thing again. Back to the dealer, this time it's the Intelligent Battery sensor. Ordered it, installed it, worked fine for a few days, then same thing. Took it to a larger dealer a little further away. They diagnosed it as a bad power control relay. Ordered it, installed it, worked a few days, then same thing. Another trip (always two trips, one for diagnosis and second for installation), this time the Z fuse. Guess what—-same result.

Each trip, I told the service adviser the info I found in this forums, namely it's almost always the batteries and probably the aux battery. They told me that their hands were tied—- Jeep required them to follow a certain process, step by step. But, they too said it's almost always the batteries.

Finally, on the next trip we went back to our local dealer. Took it in around 11:00 am, they called at 1:00 pm to say the batteries were bad and they replaced them. The auto start stop is back to working again. Now my wife just has to remember to turn it off each time because she hates it

. We went to all the trouble because we were nervous that something was wrong and didn't want her to be stranded somewhere with a dead Jeep.

Everything was fixed under warranty. But it sure cost Jeep lot of money and time to follow their corporate process, and it was incredibly inconvenient for my wife and I.
Jeep should debit the dealers for everything they did which did not fix the problem. If I was Jeep, I would only pay for the battery replacements - that's what fixed the problem.
Also, what if Jeep incested that the dealer's train the techs to fix it right the first time? What a concept. Also, I think Jeep owes you for all the BS you went through.