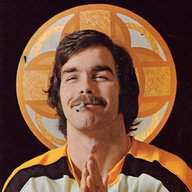 Joined

Mar 30, 2017
Messages
Reaction score

4,097
Location
Vehicle(s)

2015 JKU AspenX 5spd , 2015 JK Sport 6spd
I think you're confusing Hybrids with plug-in EVs, hybrids make their own electricity from the same source that generates mechanical propulsion energy. What Hybrids allow for is smoother delivery of that power making it more efficient, and allowing for methods like regenerative braking to recover power. Hybrids can improve MPGs it just depends on if the system works well for the vehicle and also driving type. Some systems offer less benefit especially if they are very efficient designs to begin with, but in general they are a gain over traditional generation by avoiding major spike to the system, and smoothing out delivery trying to always stay in the most efficient power band.

If we were trying to make the most effective system, we'd move to LNG Hybrids, the new engine are actually quite advance and better than the conversions of the past, even Cummins has a nice new models based on their diesel platforms, including their small displacement, but even those are a bit big for hybrids.

Plug-in EVs rely on the efficiency of the ppwer source, but even with transmission loss, Hydro and wind generation are a much cleaner method than gasoline or diesel, and solar can be owner produced fairly easily and again more efficiently. Alot of the early production in-efficiencies are now in favour of new production solar as it improves and as storage improves.

For generation at a regional level, it's a local government issue, if a region produces electricity with coal or bunker fuel, that's that region's issue, not the car companies, so you focus on the industry that needs improving, and the answer to that is to focus on the power generation companies.

However just like most things it's usually not the generation that offers the most improvement, it's usually more efficient consumption. Like moving from incadescent bulbs to led offers more benefit in a home equation than chainging the generation type for that light, the problem is a Wrangler is a very in-efficient platform, and the best methods to improve that inherently ruin it's 'Wrangler-ness', but some imrpovements like added windshield rake, or angled rear, or materials improvements add up, and are not a traditional trade-off, just a more subtle aesthetic one.

As for the cost of maintenance etc, I don't think you've used a modern EV, their maintenance costs are a fraction of traditional fuel vehicles.

Everything has a trade-off you can find negative in anything (flooding for hydro, bird-strikes for wind) but there are also benefits, even atomic power which is better than the headlines The thing is finding a good balance, and hybrids and plug-in EVs are definitely that, and are the inevitable future. Thankfully they are also good for torque, so there are Wrangler benefits in that transition.