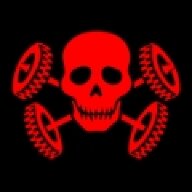 Joined

May 6, 2021
Messages
Reaction score

1,976
Location
Website
Vehicle(s)

2021 Wrangler, 1987 Comanche, 1997 F250
Build Thread
Occupation

enginerd
So I'm new on this forum but not at all new to forums or Jeeps. I've lost track exactly how many Jeeps I've owned but it's more than I can count on two hands at least.

I just ordered a diesel Rubicon unlimited. Picked out an uncommon combination of options that I couldn't find on the lot anywhere. Dealer says 8-12 weeks most likely with the possibility of being outside that window. We'll see what happens.

I'll be getting it for 1% under invoice since I get affiliate rewards through work. So I don't have to fight someone over the price.

I'm going to toss some 35's on it and use it for a combination of daily driving and moderate trails. I'm also going to be doing some road trips and I'm curious to see just what kind of mileage I'll get when I'm exploring the country.

I'll be selling (or trading in) my 2019 Subaru Crosstrek for this Jeep. I also have a 2001 XJ that's mildly built. I'll sell that after I get the JL so I can still hit some trails before it gets here. And there's no way I'd get a decent trade in value on an old XJ so I'll find the right buyer for that. I'll be keeping my 1987 MJ since that's getting the tons and 40"+ tires along with some other goodies as I work on it.

Anyway, mostly just dropping in to say hello to everyone and say that I'm excited about this Jeep.