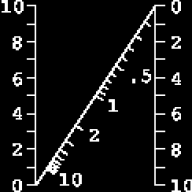 Joined

Oct 7, 2020
Messages
Reaction score

4,811
Location
Vehicle(s)

21 Rubicon ("Anaximander"), 94 YJ sold :(
Build Thread
I was actually going to make this same observation. It would completely make sense from a business standpoint to prioritize high margin orders with the most equipment, or builds that are very close to "typical" dealer orders with the highest likelihood of parts being readily available.
I believe we've seen some anecdotal evidence that "high volume dealers" get some preference, but beyond thread stories I don't know if there's any way to confirm nor deny your speculation. For all we know, they could decide to spend three weeks doing nothing but fleet/rental builds but we wouldn't see any of those, for indeed why would a dealer bother using cryptostickers?
Rather I'd ask, within the builds people volunteer on cryptostickers, how would you identify a high margin order? Would the presence of the ten speaker system do it? The Mopar gear, brackets and such, which tend to be very marked up? Maybe shiny chartreuse paint? Arguably we'd see the impact of these things but no such trend has appeared relative to the build times for the same model without those features.
From a systems perspective, I expect such an approach would bottleneck, if only because high margin would be correlated with geographic destinations. Rather, I expect much is working backwards from the dealer, where building AB234 tomorrow is good enough because it will still get on the rail car, whereas BC432 needs to start today because there's more aftermarket gear to install, and DE776 won't start this week because the stock of velour seat covers is delayed a week, so why leave it sitting in the lot for a week when we can build other things instead?
Supply and shipping chains are more likely the drivers of priority here, presumably coupled with some sunset on initial delays.