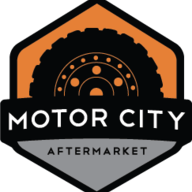 Well-Known Member
Peak Sponsor (Level 2)
First Name

MCA
Joined

Nov 8, 2018
Messages
Reaction score

114
Location
Website
Vehicle(s)

Jeep Wrangler JL Rubicon 2018
We've seen a considerable number of posts comparing our trail mirrors to a similar looking style on the market. We wanted to address this head on so we put together a video explaining the differences. Here's the product we're talking about.
https://mcaftermarket.com/jeep-wrangler-round-trail-mirrors-pair/
Summary:
If you're like me and don't like reading you can watch me talk about it on Youtube.
Our mirrors stay locked no matter if they are on the driver side or passenger side of the vehicle. That was tricky because the combination of gravity and road vibrations tend to knock mirrors loose when they are on the passenger side (Lefty Loosey!!!). Our design keeps your mirror locked by tightening the jam nut towards the hinge no matter what side of the Jeep the mirror is on.
The "other" mirror on the market uses a weird "nut" thing that attaches to the hinge first and them "jams" into the elbow to lock it in place. Unfortunately, when it mirror is on the passenger side of the vehicle it eventually comes loose due to vibrations, gravity, and wind.
Our mirror is made of a solid piece of stainless steel and the threads are machined right into the end. This cost more to manufacture this way but it what we had to do make it right on both the driver and passenger side of your Jeep.
Let us know what you think of if you have any questions.
- Your Friends at Motor City Aftermarket
Our Mirror Installed, Passenger Side
Our Mirror Connector
Their Mirror Connector