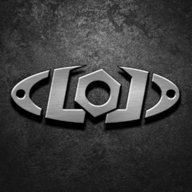 Well-Known Member
Rock Sponsor (Level 1)
Greetings fellow Jeepers,
LoD Offroad here, and we would like to share with you a concept render of the new patent pending sliding roof rack we will be releasing in early 2019! Questions and comments are always welcome! Stay tuned for more release info and photos!
The rack will be bearing operated for super smooth operation, and will be able to move with gear on top for ultra convenience. A removable ladder will be an add-on option, as well as a wind deflector for the front. The construction will feature durable latches, and a reversable mechanism.