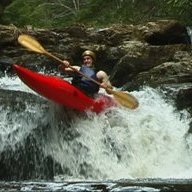 First Name

Jim
Joined

Nov 19, 2019
Messages
Reaction score

870
Location
Vehicle(s)

CJ-7, 2020 JLR
Build Thread
For too long, new vehicles with manuals have been relished to the base models.
Once above the base model, one was often forced to go automatic or to the paddle shifter gearbox.
The "upgrade" to an automatic may be associated with new car buyers are not typically gear heads.
Side bar: IMHO, having a car with paddle shifters (as compared to a manual) is like going out with your cousin... Yea, it could be fun, but it ain't right.
There are a few notable exceptions (e.g., Porsche, Jeep) where you can get a nicely loaded manual gear box vehicle.
Of course as cars age, the new cars typically get cheaper. Then, more of your typical gear heads like to pickup a used car that needs some work and often gear heads prefer a manual. Then there are gear heads like me that like a nicely loaded late model vehicle with a manual that can also be a great DD. Other than a Jeep or Subaru, those vehicles are almost impossible to find (e.g., Hummer H3T with a manual).
My $0.015, as the number of folks who want a used manual vehicle increases and the supply of vehicles with manual decreases, the value of vehicles with a manual gearbox will hold their value well.