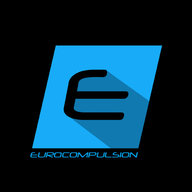 Well-Known Member
Rock Sponsor (Level 1)
Hey Guys,
In this thread, we'll be documenting the development and build of our MY2020 Jeep Wrangler JL 2.0L.
The purpose of this documentation is to detail developments for the 2.0L platform as it pertains to the Wrangler JL specifically (and we are also looking into how this may carry over to the Cherokee and other future vehicles under the FCA umbrella).
We started with a completely stock vehicle, although many things have been done to the exterior and interior which will be briefly detailed below. At the moment the engine is completely stock.
Our primary focus is on engine performance development and those associated performance metrics, so we likely won't be diving too much into suspension or other modifications.
Let's start with the vehicle specs:
SPECS:
MY2020 JEEP WRANGLER JL 2.0L
AUTO Trans
CURRENT MODIFICATIONS:
Pro comp series 40
AT tires
EAG front bumper
ACE engineering front-liners
DV8 fender flares
DV8 5th wheel delete
Mopar hardtop
9" Insane audio head unit
JL speaker upgrade
Quake led front headlights
Quake led rear tail lights
Led fog lights
AVS Window visors
Vaitrix PNP Boost Gauge
STOCK BASELINES (DYNO & ACCELERATION):
As with most projects, the priority at the beginning of development is to "get the data". This includes stock baselines on our dyno, with measurements for boost and lambda/AFR.
This also includes some acceleration testing and real-world data gathering.
To be noted, in every instance we do dyno or road testing where data is being gathered, we typically put back on the stock wheels and tires (this is primarily why no other serious modifications or changes have been made to the suspension, given how often we swap them out).
Overall the boost curve in stock form is relatively steady compared to how it functions on the same engine in the Giulia/Stelvio. The initial peak is slightly lower, but maintains the same amount of boost further throughout the rpm range.
Next, we measured acceleration times (this video footage is from the same Vaitrix testing that we performed while measuring gains from the Vaitrix unit we mapped).
Having this baseline data is valuable for measuring further deltas we will see on tuning development.
ECU TUNING & DEVELOPMENT:
While we have already tested how effective a piggyback unit can be on a stock vehicle, the ultimate goal is to gain access to tuning the ECU mapping, which can yield many benefits to us outside of what a piggyback unit is capable of.
Most piggybacks on the market have one capability: tricking the ECU into changing boost. Some claim to have OBDII trafficking capabilities, and even have fancy apps that can log and show other data.
However, at the end of the day, even with data from the CANbus system, the piggyback system can still at its core only do one thing. Trick the ECU into making more boost.
Utilizing the car's wideband system for a piggyback system can still be ultimately safe, however, it's not optimal. For example, you can use a piggyback to increase boost, but what the car does with Lambda/AFRs and Ignition Timing under a certain boost pressure will be outside of the module's control. The ECU will reduce Spark advance with more boost pressure, while attempting to maintain the same AFRs under closed-loop control.
With an ECU tune, this is not an issue. The boost can be raised for any scenario, and the ignition timing can also be raised to further optimize performance. Under changes to spark advance, the lambda targets can also be changed so that more timing can be run under a safer mixture.
True optimization for E85, methanol, catalytic thresholds, intake airflow, and other modifications can only be fully realized with ECU tuning.
After some initial but long work, we are now able to tune the ECU directly.
At the moment, only direct tuning is possible (meaning flashing on the bench with the ECU off the car). The ECU is fairly easy to open and can be done without affecting the housing or unit itself in any way.
We are testing clone capability with a spare ECU on our test car (this is the ability to copy an original ECU's information, and then be put on a second ECU that can then be tuned, so as to eliminate footprint issues with warranty concerns should they arise).
Ultimately the goal is full handheld capability, which we can already do on other 2.0L GME vehicles, and hope to have working for the Wrangler as well. (photo is our handheld device with 2020 Stelvio/Giulia)
Now that we are able to retrieve files from OEM ECUs and write modified calibrations, we are dissecting the OEM file structure and locating all necessary tables to make the changes we ultimately desire.
We should have some updates with tuning after we've had a chance to test and dyno some of these changes until a solid Phase 1 tune is complete.
There are other intakes and piping on the market available, but we do have in development a full silicone intake system using an enclosed carbon fiber filter canister. Obviously our primary goal with this piece is to increase torque and horsepower while still maintaining good elevation and inertial separation for those off-road minded.
We'll have updates on that and more very soon.